Welcome to MACE - water monitoring solutions
NEWS
2012-11-30
MACE WaterVine

Improving meter security
Test rig gives irrigators meter confidence
Did you know? MACE 2" Insert Sensor
We value your feedback
Read more...
On the WaterVine December 2012
Improving meter security

Customers using the MACE 2" Doppler insert sensor now have access to a specially designed cover that provides improved security for the meter. In addition to the lockable and sealable data logging device (all FloSeries devices), the insert sensor cover minimises tampering with the meter.
Test rig gives irrigators meter confidence

New MACE Meters reseller, Gierke Pumps & Irrigation at Toowoomba has its own rig with NATA approved reference meters to test meters in a range of typical applications. John Gierke says this ensures the meter is fit for the purpose and gives irrigators greater confidence that their flow meter is the right one for the site.
Did you know? MACE 2" Insert Sensor

Utilising MACE Advanced Spectrum Processing (MASP), the MACE 2" Insert Doppler sensor can be used in any full-pipe from 100 to 2500mm in diameter. This sensor provides better than 2% accuracy, is quick and easy to install and best of all, when compared to electromagnetic flowmeters, is an order of magnitude cheaper when installed in larger pipes. The AgriFlo XCi or FloPro XCi can support up to four of these sensors and remote telemetry in a single device, making the cost of monitoring wastewater flows in full pipes even more economical.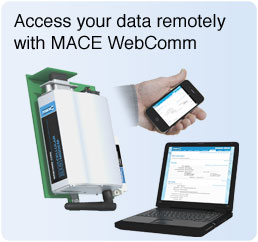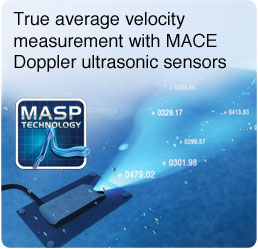 MACE specialise in designing and manufacturing smart packaged monitoring solutions for Industrial and wastewater markets, agriculture and environmental monitoring.
Our unique XCi smart monitoring system provides flexible and expandable site monitoring all housed in a rugged lockable enclosure. Battery, solar panels, and our unique multiple card interface enable the user to control and log multiple sensors remotely from a single XCi device.
Now with the additon of a MACE WebComm card you can access your data remotely and view on your PC or smartphone.
Our Doppler ultrasonic flow sensors with MASP technology and no moving parts are easy to install and virtually maintenance free.