Welcome to MACE - water monitoring solutions
NEWS
2013-08-16
MACE WaterVine

Metering with MACE in NSW Northern Valleys
NEW MACE XCi Firmware and FloCom+
Local N. NSW Distributors
Read more...
On the WaterVine August 2013
Metering with MACE in NSW Northern Valleys

MACE Meters has been advised by the group of NSW Northern Valley Irrigators (MRFF, GVIA, Namoi Water, BRFF and Cotton Australia) that those organisations have withdrawn from the northern component of the Sustaining the Basin Metering project. Now there is some certainty with metering in NSW northern valleys, so irrigators will continue to own and maintain their own water meters and people can make proper business decisions about when and whether to replace their meters.

MACE, via its

local distributors

is offering a $600 saving to upgrade old water meters to MACE for a limited time.
NEW MACE XCi Firmware and FloCom+

MACE is proud to announce the release of new XCi firmware version 3.03.09 and FloCom+ version 2.1.3.0 that together include an impressive array of new features:

Save/Load of system configurations
Reset totals with button press (needs LCD upgrade)
New net flow rate and total channels supported

Visit

Support

to download your upgrade packages.
Local N. NSW Distributors

Waterquip - Gwydir- Moree
Darling Irrigation - Macquarie - Bourke & Narromine
MidPro Engineering - Lachlan - Forbes

Click here for Distributors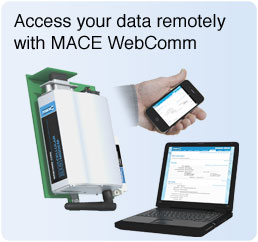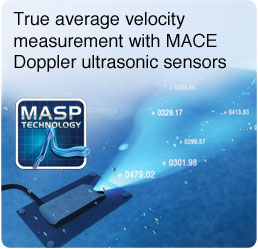 MACE specialise in designing and manufacturing smart packaged monitoring solutions for Industrial and wastewater markets, agriculture and environmental monitoring.
Our unique XCi smart monitoring system provides flexible and expandable site monitoring all housed in a rugged lockable enclosure. Battery, solar panels, and our unique multiple card interface enable the user to control and log multiple sensors remotely from a single XCi device.
Now with the additon of a MACE WebComm card you can access your data remotely and view on your PC or smartphone.
Our Doppler ultrasonic flow sensors with MASP technology and no moving parts are easy to install and virtually maintenance free.