Welcome to MACE - water monitoring solutions
Update available - FloCom+ Software 3.0.3.0
FloCom+ Version 3.0.3.0 Release notes.



Installation Package V3.00.03 Includes:

- FlocomPlus V3.0.3.0 
- ConvertMDDF1 V1.1.2.4
- FloCalc 

- Add support for Volume/depth look-up table channel type
- Restrict look-up table display values to 3 decimal places
- Add support for 2-point calibration of 4-20mA input channels
- Add offset adjust support for 4-20mA input channels
- Add support for new generation WebComm card (SM)
- Add support for Doppler card V2.01 
- Add hardware list to configuration file
- Add support for displaying configuration file contents when not connected to a
device
- Add support for display of calculated flow rate in Doppler Sensor Check if a
corresponding channel is configured

- Fix potential problem causing pipe diameter changes in velocity channel dialog
not to be permanent
- Fix potential problem causing unintentional removal of a channel and run-time
memory errors when a doppler velocity channel is removed
- Rework message display to ensure that message boxes appear in the centre of
the currently active FlocomPlus form.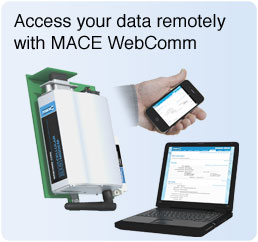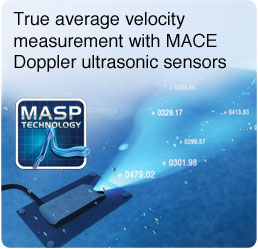 MACE specialise in designing and manufacturing smart packaged monitoring solutions for Industrial and wastewater markets, agriculture and environmental monitoring.
Our unique XCi smart monitoring system provides flexible and expandable site monitoring all housed in a rugged lockable enclosure. Battery, solar panels, and our unique multiple card interface enable the user to control and log multiple sensors remotely from a single XCi device.
Now with the additon of a MACE WebComm card you can access your data remotely and view on your PC or smartphone.
Our Doppler ultrasonic flow sensors with MASP technology and no moving parts are easy to install and virtually maintenance free.